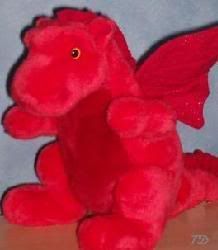 I must admit that I was rather dubious whether dragons would class as political animals, particularly as they fall into the field of crpytozoology, whereas yours truly is a subject of zoology. But after
protestations from the political blogger ThunderDragon
, I hereby declare that I am adding my Tory blogging friend to the blogroll. I'm not including Recess Monkey, though, as it's just a human pretending to be a monkey. How droll... Get some real simian DNA if you want to be a monkey!
Maybe next year Iain Dale can do a category in the next edition of
his blogging book
with list of a top twenty political animals?